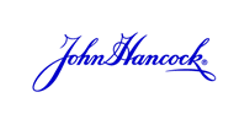 Every union faces unique challenges when it comes to offering retirement benefits. With decades of experience working with unions and members, our Taft-Hartley team will get to know the needs of your plan, your employers and contractors, and your members to design a plan and engagement program that fits your individual requirements. We manage $22.6 B in AUA for 112 Taft-Hartley plans1.
We'll support your members with a personalized participant experience.
Our dedicated Taft-Hartley team will work with you to design and support your program, whether you have a defined benefit plan, defined contribution plan, or both—regardless if it's member directed or trustee directed. We'll support your members with a participant experience that's personalized to their financial wellness and retirement readiness needs, whether they're an apprentice, journeyman, or pre-retiree.
For more information, please contact:
Mark Sheytanian
John Hancock
Divisional Vice President/National Practice Lead
Taft-Hartley Client Strategy


Email: mark_sheytanian@jhancock.com
Phone: 617) 840-3011
690 Canton Street
Westwood, MA 02090
1 John Hancock, as of 9/30/19. John Hancock
John Hancock Retirement Plan Services, LLC• 200 Berkeley Street • Boston, MA 02116
NOT FDIC INSURED. MAY LOSE VALUE. NOT BANK GUARANTEED.
© 2020 John Hancock. All rights reserved.
S-IPS-41324-GE 01/20 41324 RS011420507030
THIS MATERIAL IS FOR INSTITUTIONAL PLAN SPONSOR USE ONLY. NOT FOR DISTRIBUTION OR USE WITH THE PUBLIC.