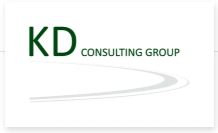 KD Consulting Group is involved in assisting Trust Fund Employers with the MA Paid Family Medical Leave Act (PFMLA). We are helping our clients to establish privately insured plans that allow for lower overall costs, more flexibility and potentially richer benefits. We are currently working with the Building Trades Employers Association (BTEA) in helping Trust Fund Employers and their Trust Fund members with these private plan exemptions. Employers with over 25 employees should reach out to KDCG for specific information on the exemption process.
KD Benefits was originally formed in 1997. After 11 years, the company and its 300+ clients was sold to USI, a Goldman Sachs Capital Partners Group. KD Consulting Group is a new entity that is being presented as a boutique option for a limited number of clients that are interested in a high level of one on one personalized service.
We can provide long-term or project based consulting services on either a fee for service basis or within a traditional brokerage arrangement. Our specialty is employee benefit plan designs, procurement and installation in Union, Taft-Hartley and Non-union organizations. KDCG guarantees our client's satisfaction - Just ask us how.
John S. Nicolas
President
KD Consulting Group
6 Park Lane
Marblehead, MA 01945
Phone: (508) 612-3948
Daniel Nicolas
Risk Manager
KD Consulting Group
6 Park Lane
Marblehead, MA 01945
Phone: (774) 265-0265