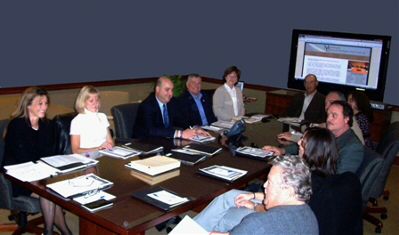 The Massachusetts Coalition of Taft-Hartley Trust Funds, Inc.

The Mass Coalition is a voluntary association comprised of multi-employer trust funds, each of which is governed by a joint board of management and labor trustees. Mass Coalition members provide many related benefits to over 150,000 lives in Massachusetts. A number of members also provide benefits to residents of other states.
The Mass Coalition was formed to ensure the availability of innovative, quality
health care delivery systems for participants of the plans and their beneficiaries.
The Mass Coalition is also designed to educate public officials and Coalition members on issues which affect the efficient delivery of health care. In addition to health care, the Mass Coalition is committed to providing high quality benefits in the area of Defined Benefits and Defined Contribution Plans. The Mass Coalition promotes research, collection of data and legal review for the purposes of education, awareness and informational exchange. Members have the opportunity to discuss ideas and become better consumers of products that may be available through discussion with associate members and their fellow Administrators.

Congratulations
The Massachusetts Coalition congratulates Executive Director Gina M. Alongi, the recipient of the 2015 Cushing-Gavin Boyle Award, awarded each year to individuals that have demonstrated professional competence, moral integrity, and a commitment to aiding the betterment of labor-management relations.
The Labor Guild is delighted to announce the 2015 Cushing-Gavin Awardees!


About Us:
The Mass Coalition provides a forum for the discussion of ideas and concerns that are encountered in the everyday operations of the management of the participating funds. The Mass Coalition monitors government actions, regulations and proposals as well as significant legal decisions, which impact benefits provided to covered employees and their families.

Meetings:
Annual Meetings. The annual membership meeting shall be held each year during the Spring.

Regular Meetings. Regular meetings of the members shall be held whenever and wherever the members may specify by resolution.
Special Meetings. Special meetings of the members may be called by the President or the Executive Board, and shall be called by the Secretary.
Please refer to the By-Law section of this site for more information about annual, regular and special meetings.
Contact Us:
16 Trotter Drive, P.O. Box 680
Medway, MA 02053-680
Phone: 508-533-1400
Fax: 508-533-1425
Email: Office@macoalthtf.org